Mr. Gupta has a popular Kirana store in Chandni Chowk in Delhi. A store that was started out by his father almost 50 years ago. Over the years business has been running and growing in the same usual traditional way. Bahi-khata, file of bills, a big calculator, and a calendar were the tools he used to manage business finances.

But is this way of managing one's business, scalable or even efficient? A small business owner like Mr. Gupta would agree that he spends almost 15-20 hours/week on managing business finances. This often leaves him little time to focus on the core of his business i.e. his customers.

Struggles faced by micro and small businesses in managing a business:
Maintaining copies of all sale invoices and purchase bills by customers and vendors

Following up with the customers for payments 

Checking with banks regarding pending payments or depositing payments

Maintaining records of inventory to make sure the stocks are in place

On top of it recording everything on bahi-khata 

And running to the accountant at the end of every month to figure out taxes
In 2021, micro and small businesses have evolved quite a bit when it comes to managing their business. Affordable smartphones, cheap internet, growing use of online payments, etc have been pillars of this change. And a segment that contributes to half of the Indian economy cannot stay behind. 
But has it completely solved the issues of a small business owner like Mr. Gupta? Not really. As of today, he has to use 6 different platforms to manage his inventory, invoicing, multiple banking portals, payment portals, accounting, bookkeeping, GST, etc. Phew… so much for making business simple.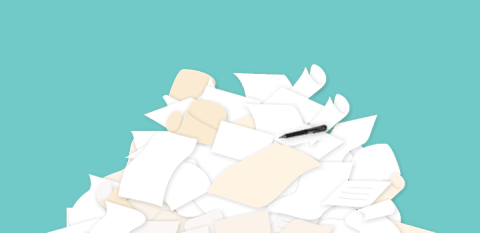 Challenges posed by these digital modes and apps:
Time wasted in managing business across multiple platforms 

Difficult for one person to manage all these business requirements

Room for human error while switching between platforms
With OpenBook, you can make your business simple
OpenBook is the first platform not only in India but also globally, to bring everything related to business in one place. Businesses can now manage their billing, banking, accounting, and even taxes easily.
So with OpenBook, Mr. Gupta can now create a digital sales invoice for any of his customers and share it with them over Whatsapp. And his customers can pay directly via the payment link in the sales invoice using their preferred mode of payment. Once this payment is received, it will automatically reflect in the accounting and connected bank account on OpenBook. Not just that, Mr. Gupta can see 25+ different types of auto-generated reports related to his business. Also, he can file GST directly from OpenBook. Now, this is what we meant when we said #BusinessKaroSimple.
Just imagine the time saved in managing these business-related tasks and how this time can be spent in managing customers or growing the business. 
So, what are you waiting for? Download the OpenBook app today and #BusinessKaroSimple.