India has 6.33 crore MSME's of which 6.30 crore i.e. 99.4% of these MSMEs are micro-enterprises. These are often referred to as small businesses that are found in every nook & corner of cities around us. Be it a Kirana store or small eatery or mobile repair shop or even garment shop, India's economy is heavily dependent on these micro-businesses. These entrepreneurs are vital for the economy in terms of their contribution to the market and generation of employment in the country.
The reality of Indian microbusinesses
Although they play a very important role, most micro-businesses struggle to make or run their business easily.
Be it the hectic task of filing GST every month or quarter.
Or, the time spent doing bookkeeping and accounting for the business.
Or, the tedious manual effort that goes into reconciling payments. 
Or, the long bank queues that go into making vendor payments.
These are some struggles that all microbusiness entrepreneurs face daily. The process of running a business and managing business finances is so complicated that there is no easy or simple way to do it.
Introducing OpenBook with which one can #BusinessKaroSimple
OpenBook offers a unique solution – one app to manage everything related to business.
With OpenBook, businesses can now manage their billing, banking, accounting, and even taxes from one place.
Simple Billing
Create unlimited GST-compliant bills, estimates & purchase orders
Send invoices with in-built online payment options
Receive payments securely to your OpenBook online account
Simple Banking
Get a free zero balance OpenBook online bank account & e-debit card
Connect your existing bank account & transfer funds from OpenBook, services offered by RBI regulated banking partners
Check your bank statements & track cash flow

Make payment to parties and collect payments from customers via any preferred mode such as NEFT, RTGS, credit/debit card, UPI, etc
Simple Accounting
Comes with Auto-Match that auto-updates payment status against invoices
Save up to 100 hours annually on manual payment tracking
25+ accounting reports for all your business activities
Simple Tax Management
Generates instant GST & Tax reports
Helps manage GST & TDS filing
Pay GST & TDS challan directly from the app
Never stay behind on tax dues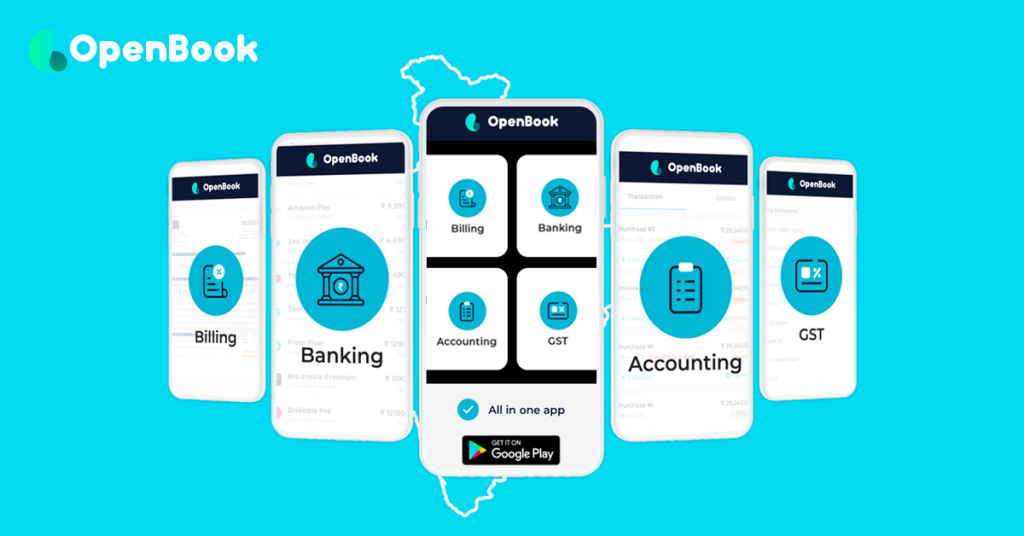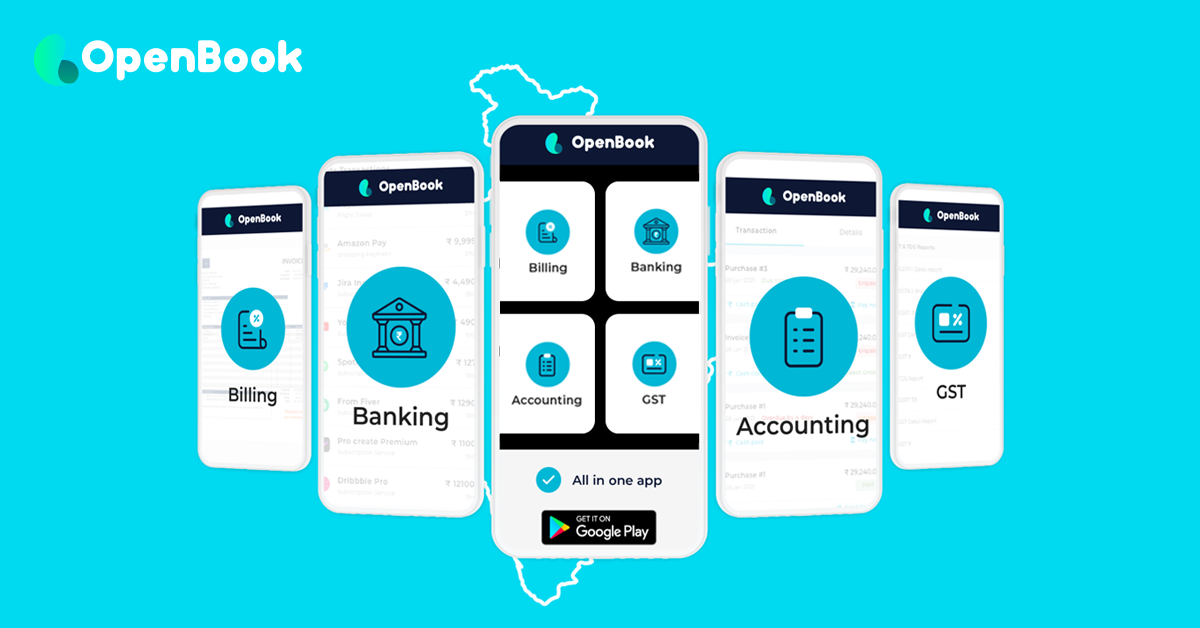 So basically one can manage everything related to business and store such as finance, banking, tax, etc related problems, by having one simple solution OpenBook with which one can #BusinessKaroSimple
For India's micro-business entrepreneurs and businessmen here is an opportunity to become Aatmanirbhar with OpenBook.
You can download the app from PlayStore here.